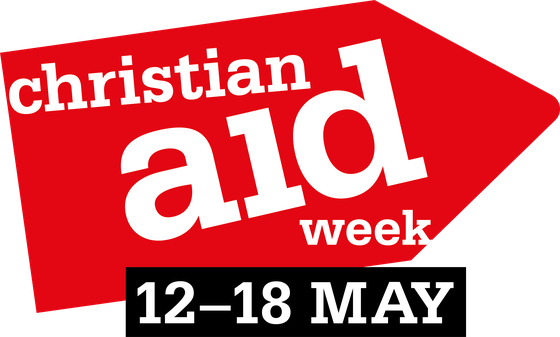 Hello everyone,
May is our 'Christian Aid month' and this year we're encouraging and reminding folks to donate to the work of Christian Aid. However in the St Weonards' benefice we're doing things a little differently this year.
Last year the total from the Christian Aid envelope collection was quite low – not because of any unwillingness to donate, but more because in our age of increasing technology and decreasing use of what we might think of as 'real money', an increasing number of people gave their donation on-line. Frances and I discussed this last year and we decided that this year we would remind people about the opportunities for giving on-line, without the need to remember to bring that all-important cash along. It's also possible to donate by phone or by post for anyone who prefers that option. So I do encourage everyone to think about sending a donation towards the work of Christian Aid during May.
On Mothering Sunday, in conjunction with our friends from local Methodist and Baptist chapels, we held an ecumenical service in Garway Community Centre, to which around seventy people came. With so many voices we all enjoyed the singing, and the telling of the story of the 'Return of the Prodigal' by the Open the Book team was great fun. The children made gifts of flowers for their own mums and dads, and for the rest of the grown-ups who were there – and it was lovely to have a little burst of spring to take away with us. We were well supplied with wonderful home-made cakes and savoury snacks which we all enjoyed after the service. We plan to hold another afternoon ecumenical service in the summer, to which everyone is welcome.
Elizabeth
---
Donating to Christian Aid this May:
Online: www.christianaid.org.uk/Christian-Aid-Week
Phone: call 020 7523 2493 to donate by telephone.
Postal donations: cheques, postal orders, charity vouchers and direct debit forms can be sent to: Christian Aid, 35-41 Lower Marsh, LONDON SE1 7RL
Bank transfer: for details on how to pay money directly into Christian Aid's bank account, please call 020 7523 2226.
Payroll giving: did you know that you can make a regular, tax-free donation to Christian Aid directly from your pay packet? To find out more, email info@christian-aid.org or call 020 7523 2046.