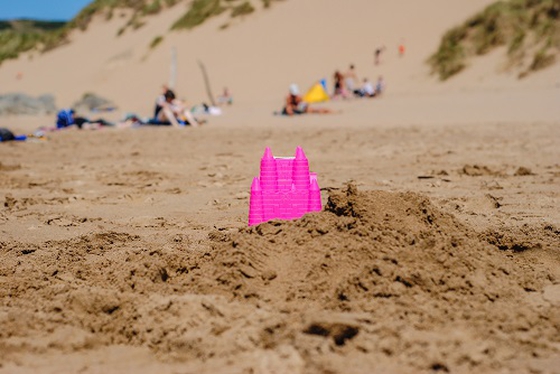 Hello everyone,
August brings with it a selection of festivals and commemorations for us to ponder on. We begin on 6th August with the festival of the Transfiguration of our Lord. The Transfiguration makes clear that God's salvation – brought to us by Jesus – is for all people. The presence on the mountain-top of Moses and Elijah brings the testimony of the law and the prophets to Jesus, and the event also anticipates the forth-coming resurrection, giving us all a foretaste of eternal life.
On 24th August the Church remembers the Apostle Bartholomew. It's generally believed that Bartholomew is the same person as Nathaniel – whom Philip brings with him to meet Jesus. Bartholomew is present in the scene beside the Sea of Galilee following the resurrection of Jesus, and it's there that he recognises and proclaims that Jesus is the 'Son of God.'
We celebrate the life of John the Baptist in June, but on August 29th we remember the troubling story of the beheading of John. John the Baptist was a bold and unusual figure, prepared to speak out against the immorality that he saw in people's lives, and to call people in authority to repentance. Following the arrest of John, Jesus immediately took up John's message and proclaimed, 'Repent, for the kingdom of heaven has come near.'
August also brings us days in which to remember some people who give us more recent examples of Christian discipleship. Mary Sumner (9th August) was born in 1829, and in 1876 she founded the still popular Mother's Union. The Mother's Union was created as a place where mothers of all classes in society could be united in their aim of bringing children up in the Christian faith, with baptism and parental example being the guiding principles.
Florence Nightingale (13th August) was born in 1820. She is well known for her fight against the poor conditions that wounded soldiers were living in during the Crimean War, and for encouraging the recruitment of nurses to care for them. After her return to England she worked to reform nursing practices, and to establish the nursing school at St Thomas's hospital in London. Octavia Hill (13th August) was born in 1838 and was another woman committed to social reform. As a teacher she became aware of the very poor conditions in which many of her pupils lived, and by borrowing money and investing in slum properties, she was able to encourage the concept of financial viability, rather than simple charity. Always motivated by her Christian faith, Octavia became a pioneer of housing reform – a task she continued until her death in 1912.
So, whether they lived long ago or more recently, these people – saints in their name or saints in their deeds – are examples of the places that faith can take a person to. These last weeks of summer provide us all with a chance to ponder where our faith will take us, individually and as a church community, in the coming months.
Elizabeth