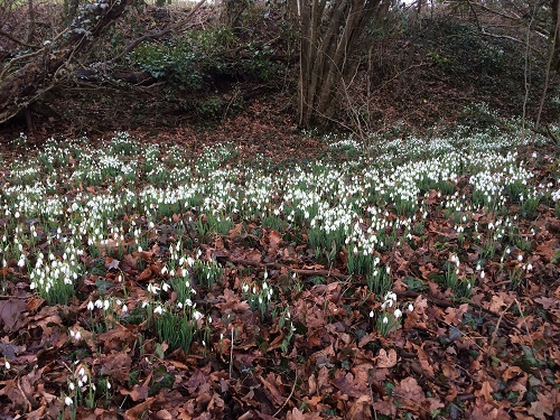 Dear Readers,
The beginning of February always seems to hold both the promise of spring and the threat of winter. Snowdrops have appeared out of the dormant earth and they're a welcome sight. They send me looking for buds on trees and daffodils and crocus – true symbols of spring, while their name and their colour seem to tie the earth to winter – there may still be snow. They're a real reminder that we can't hurry the seasons; if winter is indeed not yet ended then we must all wait patiently for it to complete its task before the arrival of spring.
In the church the seasons turn in their own time also. We leave the celebrations of Christmas behind as we stroll our way into the season of the Epiphany – which may be short or may be long depending on the date of the full-moon and the timing of Easter. And on Ash Wednesday, then we mark the beginning of the season of Lent. Ash Wednesday seems to be a little like the snowdrops. It links the celebrations of the nativity stories – the winter time – with the sorrowful events of Palm Sunday and Holy Week and the joyful remembrance of the Easter stories – the spring time.
We observe Ash Wednesday towards the end of winter, but then after six weeks of Lent we find that by the time Easter is upon us then we are also, like the earth, moved into spring. But the passing of the seasons doesn't call on us to hurry through time, so that we can always be onto the next event. The passing of the seasons – of nature and of the church – calls on us to pause, to observe, to enjoy and to be thankful for where we are now at this moment, in this season. To enjoy the snowdrops and to wait patiently for the daffodils.
Elizabeth