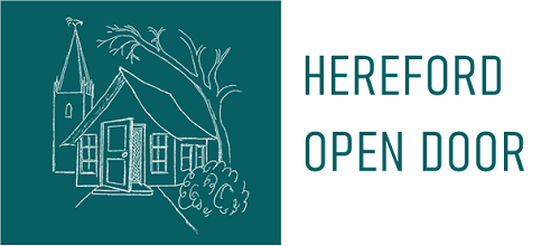 Hello everyone,
March 1st is the first Sunday of Lent, following on from Ash Wednesday at the end of February – which marked the beginning of the season of Lent.
In our Benefice Lent is – amongst other things – a time for thinking about the needs of others and this year we're thinking about local people. Sadly it's too often the case that there are folks who find themselves in difficult situations and unfortunate circumstances. One of the local organisations who seek to offer help, support and practical care, is Hereford Open Door, and it's to this organisation that we'll be sending the proceeds from our Lent Lunches this year.
The simple lunches of bread and soup will be held each Wednesday and you are welcome to any or all of them. Dates and times as follows:
Wednesday 4th March at Upper Barn, Hoarwithy HR2 6QE
Wednesday 11th March at Peter & Liz Everall's home, Little Treberon, Tretire HR2 8ND
Wednesday 18th March at Garway Community Centre HR2 8RQ, with the help of the children from Garway Primary School
Wednesday 25th March at Richard & Fiona Mynors' home, The Dower House, Treago, St Weonards HR2 8QB
Wednesday 1st April at Orcop Village Hall HR2 8ET where we join with the OWL community lunch.
All lunches begin at 12 noon until 2pm.
Your donations for the work of Hereford Open Door are welcome at each of the lunches.
Wishing you all a Holy Lent as we each ponder the needs of our local communities during the season.
Elizabeth