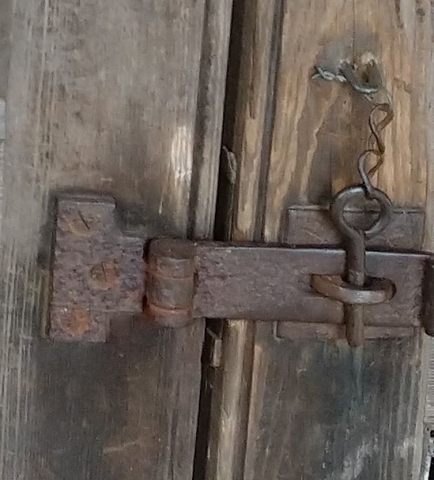 A message from Reverend Elizabeth Cathie, 25th March 2020
Earlier this week I, like many of you, was deeply distressed to be told by the national church that our church buildings were to be locked, and that funerals at church could only be held at the graveside with no singing and no service in church. Also distressing was the news that even the small weddings and baptisms, that had been allowed just a few days earlier, would not now be able to take place at all. The distress that the cancelling of these events is causing people, and will continue to cause people, is immense.
Weddings will need to be postponed, while choosing a new date may mean waiting another twelve months to be sure of going ahead.
It will be difficult for parents to arrange baptism for their child because of the uncertainty of when churches will be allowed to re-open and social gatherings once again be allowed to take place.
Many people will be prevented by the current restrictions of attending the funeral of a loved one and, in a time when stress and anxiety are heightened for us all, grief will be all the harder to bear.
It is a strange and unprecedented time that we find ourselves in; we're in the midst of the most devastating event the world has known since the outbreak of the First World War. We're on a journey we never anticipated taking, the route is unclear and there's a long way to go before we can arrive at any sort of an ending. Probably as we travel over the coming weeks we'll all feel times of anger, times of fear, times of sadness, times of frustration. We'll be annoyed at the restrictions placed on our daily lives, we'll get irritated with those we live with, we'll vent our feelings on the wrong people; life will be hard for us all.
Our church buildings have always been places of peace, solace and comfort; places where people may enter to pray, to seek comfort, to rest, to encounter God; places where some of the really significant events of our lives – baptisms, weddings, funerals – have taken place unhindered. It is truly sad that the doors are closed. I share that sadness with you all and I share with many of you – probably all of you – the hope that we will soon be allowed to unlock the locks, open the doors and let the churches take their rightful place in our communities once again.
A prayer (from 'A Pastoral Prayer Book. Canterbury Press. 1998)
Merciful Father, look upon our trouble and enfold us in your love; Jesus, who bore our sins and sorrows, strengthen our faith; Holy Spirit, guide us in all we do until this time has passed, and keep us in the right way in all that is to come. Amen.
---