Please support Christian Aid Week now.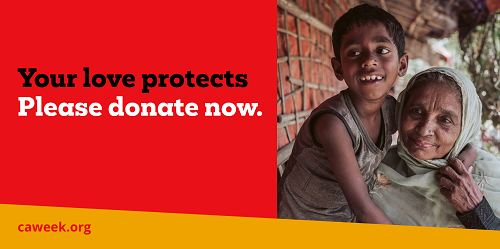 As this virus spreads across the world, love rises up in response. You've already shown incredible kindness to your neighbours. Now is the time to reach out to your neighbours both near and far.
Your love protects. From storms, from drought, and now from coronavirus. Your love protects our global neighbours battling the spread of this illness. Your love protects. With soap, clean water and medical supplies.
By supporting us this Christian Aid Week, you can reach out and protect more of your neighbours today.
For an example of how Christian Aid is changing lives, take a look at this short video "Florence's Story" about a mother in Kenya trying to care for her family when the rains don't come in a predictable way:
And we can all get involved by joining in some of the Christian Aid online activities and virtual fundraisers this week.
---