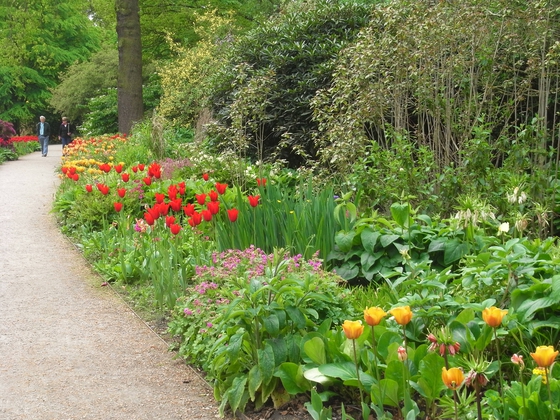 Prayer & reflection for 11th October 2020
Reading - Matthew 22 verses 1-14
Once more Jesus spoke to them in parables, saying: 'The kingdom of heaven may be compared to a king who gave a wedding banquet for his son. He sent his slaves to call those who had been invited to the wedding banquet, but they would not come. Again he sent other slaves, saying, "Tell those who have been invited: Look, I have prepared my dinner, my oxen and my fat calves have been slaughtered, and everything is ready; come to the wedding banquet." But they made light of it and went away, one to his farm, another to his business, while the rest seized his slaves, maltreated them, and killed them. The king was enraged. He sent his troops, destroyed those murderers, and burned their city. Then he said to his slaves, "The wedding is ready, but those invited were not worthy. Go therefore into the main streets, and invite everyone you find to the wedding banquet." Those slaves went out into the streets and gathered all whom they found, both good and bad; so the wedding hall was filled with guests.
'But when the king came in to see the guests, he noticed a man there who was not wearing a wedding robe, and he said to him, "Friend, how did you get in here without a wedding robe?" And he was speechless. Then the king said to the attendants, "Bind him hand and foot, and throw him into the outer darkness, where there will be weeping and gnashing of teeth." For many are called, but few are chosen.'
Reading – Philippians 4 verses 4 - 9
Rejoice in the Lord always; again I will say, Rejoice. Let your gentleness be known to everyone. The Lord is near. Do not worry about anything, but in everything by prayer and supplication with thanksgiving let your requests be made known to God. And the peace of God, which surpasses all understanding, will guard your hearts and your minds in Christ Jesus.
Finally, beloved, whatever is true, whatever is honourable, whatever is just, whatever is pure, whatever is pleasing, whatever is commendable, if there is any excellence and if there is anything worthy of praise, think about these things. Keep on doing the things that you have learned and received and heard and seen in me, and the God of peace will be with you.
Reflection
We've been hearing a lot of angry stories in the gospel readings recently and mostly the angry words seem to be the words of Jesus - or at least Jesus is telling the stories with the cross bits in them.
This week we have the story of slaves about their legitimate business being murdered, their killers being destroyed and the city being burned. We also have the man who was improperly dressed for a wedding – a weddingthat he wasn't expecting to attend when he woke up that morning - not just being asked to leave but being 'bound hand and foot and thrown into the outer darkness.'
Then there's the whole issue of the language, specifically there's the whole issue of talk of slaves and of what place any talk of slavery can truly have in a world which is trying to make sense of the gospels and struggling to make the stories of long ago meaningful for a modern age. Now I know all of these can be carefully explored and explained. I know that they're parables and we have to look for the deeper meaning hidden away beneath the words, for the analogies, for the word play. I know that they're stories written for a different time and age when the world was a different place. But my question is, what do we who hear those words read in the context of Christian faith make of them today? All those cross words and all those angry actions in a gospel that supposedly talks of love and peace?
And maybe more importantly what about people unfamiliar with the gospel, the bible, the whole concept of parables; people unfamiliar with the modern day church and all its many oddities. What will they make of this talk of slaves in an age when we rightly condemn all notions of slavery? Does it make the church feel appealing, does it make faith attractive, or does it make the person of Jesus seem so remote that it becomes too difficult to make any connection between the mystery of faith and the security and familiarity of secular life?The known against the unknown; the familiar against the unfamiliar.
How does this image of Jesus stand up to the image of Jesus that may be in people's head? How does it stand up to the image of Jesus that's in my head, or in your head? Is it easier to talk about the problems that our ancient buildings present us with – the repairs needed, the rain to be kept out, the drains to be sorted - than to talk about all those dead people in the stories that Jesus told?
St Paul writing in the letter to the Christians at Philippi offers to the church two basic ideas, two plants that can grow and blossom within the Christian community and in so doing not leave any space that could be filled with thorns or weeds. He offers the church celebration – or rejoicing – and he offers thinking.
'Rejoice in the Lord always,' says Paul, 'rejoice and then everyone will know that God is near as you bring your prayers to God with thanksgiving.'
And he says, 'Think about those things which are commendable and excellent, those things which are worthy of praise; think about them and do them and so the God of peace will be with you.'
Both of those, celebration and thinking, need a positive decision. We don't just drift into either of them by accident. In places like Philippi in the days of St Paul, anxiety was a part of everyday life and anxiety was to be kept at bay by a constant appeasement of the malevolent deities that were a part of that lifestyle. 'Since,' says St Paul, 'the true God has been revealed in the person of Jesus, this anxiety taught by the world should be replaced by celebration.' When we work at celebration then we can know peace.
So I think we have two things we can offer to those who say hey this is all just too difficult. We can offer celebration - celebration that faith still matters and that a Christian presence can still make a difference and an impact on a community. And we can offer thinking, by which I mean a willingness to engage with the tricky questions that people sometimes ask - a willingness to admit that we don't always have the answers but that we're willing to explore the questions together.
It's maturity of faith that says I don't need to be sure of everything and I don't actually need to understand or be able to explain everything. Isn't it the secular world that has a great desire to know all the answers? Isn't the world of faith meant to be different?
Prayers
Collect
Almighty and everlasting God,
increase in us your gift of faith
that, forsaking what lies behind
and reaching out to that which is before,
we may run the way of your commandments
and win the crown of everlasting joy;
through Jesus Christ our Lord. Amen.
Psalm 106
Praise the Lord!
O give thanks to the Lord, for he is good;
for his steadfast love endures for ever.
Who can utter the mighty doings of the Lord,
or declare all his praise?
Happy are those who observe justice,
who do righteousness at all times.
Remember me, O Lord, when you show favour to your people;
help me when you deliver them;
that I may see the prosperity of your chosen ones,
that I may rejoice in the gladness of your nation,
that I may glory in your heritage.
Both we and our ancestors have sinned;
we have committed iniquity, have done wickedly.
Take some time to pray in silence for those who are sick,
those who are bereaved,
those who are struggling with the restrictions to daily life,
and those who are on your own heart and mind this day.
The Lord's Prayer
Our Father, who art in heaven.
hallowed be thy name.
Thy kingdom come, Thy will be done,
on earth as it is in heaven.
Give us this day our daily bread
and forgive us our trespasses
as we forgive those who trespass against us.
Lead us not into temptation
but deliver us from evil.
For thine is the kingdom,
the power and the glory,
for ever and ever.Amen.
A Blessing
The Lord bless you and keep you.
The Lord make his face to shine upon you, and be gracious unto you.
The Lord lift up the light of his countenance upon you and give you peace.