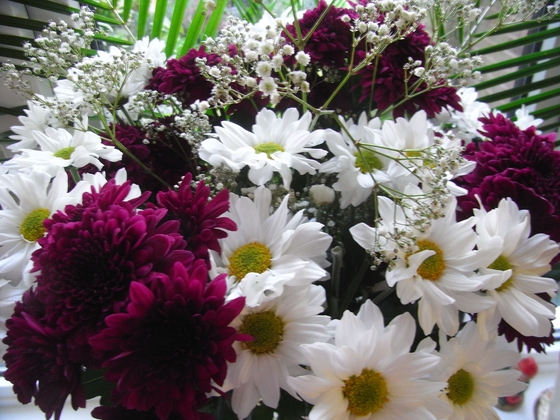 Iona–style Morning Prayer
Introductory prayer
The world belongs to God,
the earth and all its people.
How good it is, how wonderful,
to live together in unity.
Love and faith come together,
justice and peace join hands.
Open our lips, O God,
and our mouths shall proclaim your praise.
Confession
Holy God, maker of all,
have mercy on us.
Jesus Christ, servant of the poor,
have mercy on us.
Holy Spirit, breath of life,
have mercy on us.
At the centre of our faith is the belief that God' goodnessis at the heart of humanity, planted more deeply than all that is wrong.Let us in silence confess our faults and admit our frailty. (silence)
For the dullness of our vision, Father forgive.
For the weakness of our faith, Jesus forgive.
For the joylessness of our living, Spirit forgive.
Holy Three have mercy upon us; forgive us our sins,
help us to seek,
help us to see,
help us to serve you.
Listen to the words of Jesus, words that we can
trust: "Don't be afraid, your sins are forgiven.
I love you. Come and follow me".
A Prayer for God's help
Move among us O God; give us life.
Let your people rejoice in you.
Make our hearts clean within us.
Renew us in mind and spirit.
Give us again the joy of your help.
With your spirit of freedom, sustain us.
The Collect for the day
Almighty God,
You called Luke the physician,
whose praise is in the gospel,
to be an evangelist and physician of the soul;
by the grace of the Spirit
and through the wholesome medicine of the gospel,
give your church the same love and power to heal;
through Jesus Christ your Son, our Lord,
who is alive and reigns with you,
in the unity of the Holy Spirit,
one God, now and forever. Amen.
The Reading for the day,
Luke 10 verses 1 – 9
After this the Lord appointed seventy others and sent them on ahead of him in pairs to every town and place where he himself intended to go. He said to them, 'The harvest is plentiful, but the labourers are few; therefore ask the Lord of the harvest to send out labourers into his harvest. Go on your way. See, I am sending you out like lambs into the midst of wolves. Carry no purse, no bag, no sandals; and greet no one on the road. Whatever house you enter, first say, "Peace to this house!" And if anyone is there who shares in peace, your peace will rest on that person; but if not, it will return to you. Remain in the same house, eating and drinking whatever they provide, for the labourer deserves to be paid. Do not move about from house to house. Whenever you enter a town and its people welcome you, eat what is set before you; cure the sick who are there, and say to them, "The kingdom of God has come near to you."
At the end of the readings:
For the word of God in Scripture,
for the word of God among us,
for the word of God within us,
Thanks be to God.
A Short Reflection
Sunday 18th October is St Luke's Day – the day the church especially remembers St Luke, also known as Luke the Physician. The major Christian denominations venerate him as Saint Luke the Evangelist, and as patron saint of artists, physicians, surgeons and students among others. At this stage of the pandemic we're all appreciative of physicians, surgeon and other healthcare providers. We're probably also all experiencing some degree of sympathy and empathy for the many thousands of students whose studies are now so badly disrupted, and for the many artists of all disciplines who are struggling to pursue their craft. It feels apt to ponder St Luke at this time.
St Luke is of course the writer of one of the gospels and also the writer of the book of Acts – or the Acts of the Apostles as I think we always used to call it. His writing has a special place in the Christian story partly because he's the first person who isn't a Jew to record the stories of Jesus life and ministry, and the stories of the early church – of how it grew and developed and how it spread.
So there's no great sense of well-developed theology in his writing – in the way that often there is in what Paul and some of the others write, but in some ways there's a greater sense of grounded-ness and human reality in Luke's words. Luke's also very clear that the message of the gospel, the message of Christian faith and belief, is for all people, so it's not dependant on a person's gender or social position or nationality, it's not dependent on what money they have or how they earn a living; it's for anyone who chooses to believe in Jesus and who chooses to be a part of the community of faith.
If you sit down and read Luke's gospel all the way through – and it's really not that long - then you'll probably sense that his narrative on Christ's life has a wonderful pictorial quality, and also that his story runs in sequence from the nativity – the Christmas stories – right through to death and resurrection – the Easter stories.
Luke is known as a physician – in whatever way that concept played out in those days - so he's clearly someone who's had the benefit of education, money and social privilege. But he's probably also someone who's come across a whole host of people from all kinds of groups and situations, so he's probably quite wise to the ways of the world. And I think the other interesting thing about him, which probably comes out from all of that, is that there's a great sense of ordinariness about Luke as a person.
Luke's life and work is about healing – and healing is an ordinary, everyday thing; his life and work isn't about miracles – which we would, I think, generally consider to be extraordinary and certainly not everyday things. Luke might talk about the miracles that people saw Jesus performing, but generally speaking his own ministry does what all of us can do, it simply meets people where they are and then does what it can to make better – to heal - the life or the situation.
We see that practical-ness, the ordinariness of Luke and his grounded-ness in reality, expressed in the reading, where Luke is recording the words of Jesus. There's no flowery language, there are instead straight-forward instructions to the Christian disciple;
Offer peace to a house when you enter it
Accept the hospitality that that household offers to you
Know that you deserve just reward for work well done
Be content with the place you find yourself – don't keep wanting to be somewhere else
Offer healing to those you meet who are sick
Share the gospel of Christ with those who pass your way in this life.
It seems to me that in just that one short reading Luke gives us a fine model for how we, as Christians, should order our own lives. Faith is never just about us. It's always also about how we find our way amongst our fellow people in the world, how we offer healing to those around us, and how we share the message of the gospel and our faith with others.
Our Affirmation of Faith
We believe in God the Father,
from whom every family
in heaven and on earth is named.
We believe in God the Son,
who lives in our hearts through faith,
and fills us with his love.
We believe in God the Holy Spirit,
who strengthens us
with power from on high.
We believe in one God;
Father, Son and Holy Spirit.
Amen.
Let us pray:
Psalm 147
Praise the Lord!
How good it is to sing praises to our God;
for he is gracious, and a song of praise is fitting.
The Lord builds up Jerusalem;
he gathers the outcasts of Israel.
He heals the broken-hearted,
and binds up their wounds.
He determines the number of the stars;
he gives to all of them their names.
Great is our Lord, and abundant in power;
his understanding is beyond measure.
The Lord lifts up the downtrodden;
he casts the wicked to the ground.

Sing to the Lord with thanksgiving;
make melody to our God on the lyre.
Take some time to pray in silence for those who are sick,
those who are bereaved,
those who are struggling with the restrictions to daily life,
and those who are on your own heart and mind this day.
You may like to:
give thanks for something good that has happened for you.
pray for someone you know who is in trouble of some sort
pray for your friends and family
remember someone who has died.
The Lord's prayer
Our Father in heaven,
hallowed be your name; your kingdom come;
your will be done, on earth as in heaven.
Give us today our daily bread.
Forgive us our sins
as we forgive those who sin against us.
Lead us not into temptation,
but deliver us from evil.
For the kingdom, the power
and the glory are yours
now and for ever.Amen.
Closing prayer
O God, you have set before us a great hope
that your kingdom will come on earth, and have taught us to pray for its coming.Make us ready to thank you for the signs of its dawning, and to pray and work for the perfect day when your will shall be done on earth as it is in heaven.
In the name of Jesus Christ.Amen.
May the blessing of the God of life be ours,
the blessing of the loving Christ be ours,
the blessing of the Holy Spirit be ours,
to cherish us, to help us, to make us holy.
Let us go in peace to love and serve the Lord.
Thanks be to God!