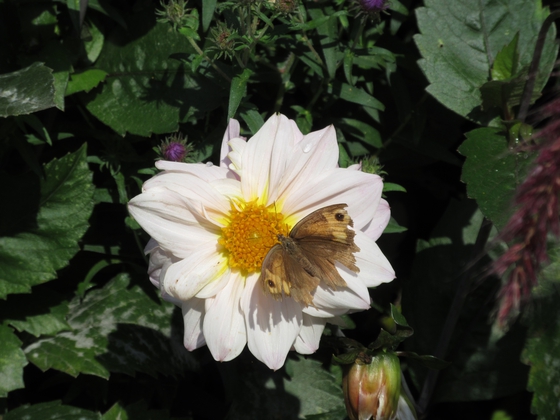 Iona–style Morning Prayer
Introductory prayer
The world belongs to God,
the earth and all its people.
How good it is, how wonderful,
to live together in unity.
Love and faith come together,
justice and peace join hands.
Open our lips, O God,
and our mouths shall proclaim your praise.
Confession
Holy God, maker of all,
have mercy on us.
Jesus Christ, servant of the poor,
have mercy on us.
Holy Spirit, breath of life,
have mercy on us.
At the centre of our faith is the belief that God' goodnessis at the heart of humanity, planted more deeply than all that is wrong.Let us in silence confess our faults and admit our frailty. (silence)
For the dullness of our vision, Father forgive.
For the weakness of our faith, Jesus forgive.
For the joylessness of our living, Spirit forgive.
Holy Three have mercy upon us; forgive us our sins,
help us to seek,
help us to see,
help us to serve you.
Listen to the words of Jesus, words that we can
trust: "Don't be afraid, your sins are forgiven.
I love you. Come and follow me".
A Prayer for God's help
Move among us O God; give us life.
Let your people rejoice in you.
Make our hearts clean within us.
Renew us in mind and spirit.
Give us again the joy of your help.
With your spirit of freedom, sustain us.
The Collect for the day
God of holiness,
your glory is proclaimed in every age;
as we rejoice in the faith of your saints,
inspire us to follow their example with boldness and joy;
through Jesus Christ our Lord. Amen.
The Readings for the day
1 John 3.1-3
See what love the Father has given us, that we should be called children of God; and that is what we are. The reason the world does not know us is that it did not know him. Beloved, we are God's children now; what we will be has not yet been revealed. What we do know is this: when he is revealed, we will be like him, for we will see him as he is. And all who have this hope in him purify themselves, just as he is pure.
The Gospel for the day
Matthew 5.1-12
The Beatitudes
When Jesus saw the crowds, he went up the mountain; and after he sat down, his disciples came to him. Then he began to speak, and taught them, saying:
'Blessed are the poor in spirit, for theirs is the kingdom of heaven.
'Blessed are those who mourn, for they will be comforted.
'Blessed are the meek, for they will inherit the earth.
'Blessed are those who hunger and thirst for righteousness, for they will be filled.
'Blessed are the merciful, for they will receive mercy.
'Blessed are the pure in heart, for they will see God.
'Blessed are the peacemakers, for they will be called children of God.
'Blessed are those who are persecuted for righteousness' sake, for theirs is the kingdom of heaven.
'Blessed are you when people revile you and persecute you and utter all kinds of evil against you falsely on my account. Rejoice and be glad, for your reward is great in heaven, for in the same way they persecuted the prophets who were before you.
At the end of the readings:
For the word of God in Scripture,
for the word of God among us,
for the word of God within us,
Thanks be to God.
A Short Reflection
St Seraphim of Sarov lived in Russia in the eighteenth century, mostly as a hermit in the forest. People would come to visit him, hoping for help and advice and often hoping for healing, in the same way that troubled people have taken their concerns to holy men and women living an isolated life distant from the world for centuries.
One day a disciple of Seraphim's came to him much troubled by how a person can be sure that they have the grace of the Holy Spirit alive within them. Nothing reassured him, not teaching from the Bible or the lives of the saints, nor the wisdom of Seraphim's own life, nothing could bring him reassurance. Finally Seraphim said 'look at me.' When the man looked at Seraphim's face, he saw that it was so brightly illuminated that he was barely able to keep his eyes on it. Seraphim said to his disciple, 'that is how you look to me, too. I see that bright light shinning in your face, also. That is how we know that we have the grace of the Holy Spirit, because we see each other with God's eyes.'
In today's Gospel reading, where we're reading the Beatitudes (blessings) Jesus doesn't explicitly talk about saints, but the people he commends as being saint-like, are those who see the world under a different light from many of those around them.
The theologian Jane Williams says that in the Beatitudes 'Blessed' is probably more accurately taken to mean 'Congratulations are due to', or some other such phrase that is less obviously religious than the term blessed has become. Because Jesus is commending people for a choice they've already made, a way of life that they're already following. He isn't offering them some vague spiritual commendation of holiness. Here in Matthew's Gospel the Beatitudes seem to be a reflection on a whole new way of seeing the world, born out of Jesus' own reading of the message of the Old Testament prophets, and out of his own teaching about what the will of God is.
So, for Mathew the poor in spirit are certainly those in this world who face material poverty, but they do so knowing that wealth isn't a sign of God's favour and that possessions can dull a person, or a community's, love for God.
In the same way, for Matthew, those who mourn may well be those who face actual suffering and bereavement, but they are also those who feel pain for the great gap between the world that God made and desires, and the world that the sinful nature of humanity has created.
The meek and the people who hunger for righteousness, like the merciful and the peacemakers and the pure in heart, are people who actively seek to change their own lives and the lives of those they meet so as to bring human life more in line with their vision of God's world. For Matthew, and for Jesus, meekness doesn't equal weakness, as it seems to do so often in our day, but rather, meekness equals gentleness, and kindness towards others - and purity of heart isn't an abstract quality that sits beneath a metaphorical halo but, instead, it's a strong trust in the commandments and requirements of a just God.
All of these are qualities that any good teacher of the law, hearing them in Jesus' day, would recognise as good and praiseworthy. But in the final Beatitudes Jesus ties all of these qualities in with his own mission and with the lives of his disciples. Those who follow Jesus and try to live out God's call on the world and on their lives will undoubtedly suffer for it, says Jesus, just as all those who challenge the structures of selfish materialism still do. But the disciples then and those who go against the flow of the world today are not for one moment, says Jesus, to doubt that they're doing God's will, that they're helping to make God's light shine through them into the world.
Our understanding of sanctity can often be a bit wishy-washy, as though goodness is almost an absence of something, rather than this fierce resistance that we see in the Beatitudes to standards that are not God's standards. The Beatitudes urge Jesus disciples to share Jesus' longing, the longing already so vividly expressed by the Old Testament prophets, for a new heaven and a new earth. But, says Jesus, we are not just to yearn for this new heaven and this new earth we are also to begin to live it now, in our care for those who are poor, in our desire for justice, in our willingness, as individuals and as communities, to turn away from violence and selfishness.
Jesus congratulated those who had chosen to live by God's vision for the world, rather than by worldly standards, but he also warned them that they would face anger and persecution for challenging that worldliness.
We've all met people like St. Seraphim, people who seem to shine with the brightness of God's light in their face, and often we envy them. Maybe we don't realise how often that's us, as we demonstrate God's love to others by our thoughts, by our prayer and by our action.
Our Affirmation of Faith
We believe in God the Father,
from whom every family
in heaven and on earth is named.
We believe in God the Son,
who lives in our hearts through faith,
and fills us with his love.
We believe in God the Holy Spirit,
who strengthens us
with power from on high.
We believe in one God;
Father, Son and Holy Spirit.
Amen.
Let us pray:
Psalm 34 verses 4 - 10
I sought the Lord, and he answered me,
and delivered me from all my fears.
Look to him, and be radiant;
so your faces shall never be ashamed.
This poor soul cried, and was heard by the Lord,
and was saved from every trouble.
The angel of the Lord encamps
around those who fear him, and delivers them.
O taste and see that the Lord is good;
happy are those who take refuge in him.
O fear the Lord, you his holy ones,
for those who fear him have no want.
The young lions suffer want and hunger,
but those who seek the Lord lack no good thing.
You may like to:
give thanks for something good that has happened for you.
pray for someone you know who is in trouble of some sort
pray for your friends and family
remember someone who has died.
The Lord's prayer
Our Father in heaven,
hallowed be your name; your kingdom come;
your will be done, on earth as in heaven.
Give us today our daily bread.
Forgive us our sins
as we forgive those who sin against us.
Lead us not into temptation,
but deliver us from evil.
For the kingdom, the power
and the glory are yours
now and for ever. Amen.
Closing prayer
O God, you have set before us a great hope
that your kingdom will come on earth, and have taught us to pray for its coming.Make us ready to thank you for the signs of its dawning, and to pray and work for the perfect day when your will shall be done on earth as it is in heaven.
In the name of Jesus Christ.Amen.
May the blessing of the God of life be ours,
the blessing of the loving Christ be ours,
the blessing of the Holy Spirit be ours,
to cherish us, to help us, to make us holy.
Let us go in peace to love and serve the Lord.
Thanks be to God!