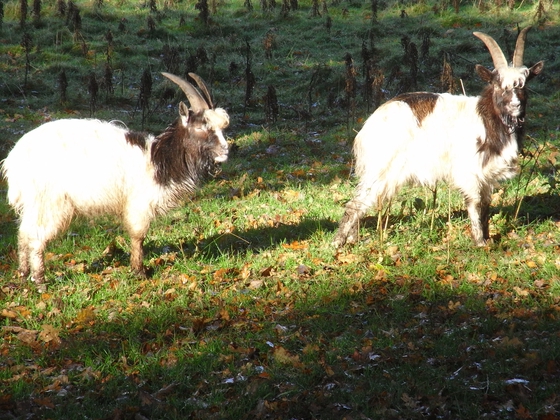 Iona style Morning Prayer
Prayer
The world belongs to God,
the earth and all its people.
How good it is, how wonderful,
to live together in unity.
Love and faith come together,
justice and peace join hands.
Open our lips, O God,
and our mouths shall proclaim your praise.
Confession
Holy God, maker of all,
have mercy on us.
Jesus Christ, servant of the poor,
have mercy on us.
Holy Spirit, breath of life,
have mercy on us.
At the centre of Christian faith is the belief that God's goodnessis at the heart of humanity, planted more deeply than all that is wrong.Let us in silence confess our faults and admit our frailty.
For the dullness of our vision, Father forgive.
For the weakness of our faith, Jesus forgive.
For the joylessness of our living, Spirit forgive.
Holy Three have mercy upon us; forgive us our sins,
help us to seek,
help us to see,
help us to serve you.
Listen to the words of Jesus, words that we can trust
'Don't be afraid, your sins are forgiven. I love you. Come and follow me'.
A Prayer for God's help
Move among us, faithful God; give us life.
Let your people rejoice in you.
Make our hearts clean within us.
Renew us in mind and spirit.
Give us again the joy of your help.
With your spirit of freedom, sustain us. Amen
The Collect for the day
God the Father, help us to hear the call of Christ the King
and to follow in his service, whose kingdom has no end;
for he reigns with you and the Holy Spirit, one God, one glory. Amen
Bible readings
Matthew chapter 25 verses 31 - 46
'When the Son of Man comes in his glory, and all the angels with him, then he will sit on the throne of his glory. All the nations will be gathered before him, and he will separate people one from another as a shepherd separates the sheep from the goats, and he will put the sheep at his right hand and the goats at the left.
Then the king will say to those at his right hand, "Come, you that are blessed by my Father, inherit the kingdom prepared for you from the foundation of the world; for I was hungry and you gave me food, I was thirsty and you gave me something to drink, I was a stranger and you welcomed me, I was naked and you gave me clothing, I was sick and you took care of me, I was in prison and you visited me." Then the righteous will answer him, "Lord, when was it that we saw you hungry and gave you food, or thirsty and gave you something to drink? And when was it that we saw you a stranger and welcomed you, or naked and gave you clothing? And when was it that we saw you sick or in prison and visited you?"
And the king will answer them, "Truly I tell you, just as you did it to one of the least of these who are members of my family, you did it to me."
Then he will say to those at his left hand, "You that are accursed, depart from me into the eternal fire prepared for the devil and his angels; for I was hungry and you gave me no food, I was thirsty and you gave me nothing to drink, I was a stranger and you did not welcome me, naked and you did not give me clothing, sick and in prison and you did not visit me." Then they also will answer, "Lord, when was it that we saw you hungry or thirsty or a stranger or naked or sick or in prison, and did not take care of you?" Then he will answer them, "Truly I tell you, just as you did not do it to one of the least of these, you did not do it to me." And these will go away into eternal punishment, but the righteous into eternal life.'
At the end of the readings
For the word of God in Scripture,
for the word of God among us,
for the word of God within us,
Thanks be to God.
A Short Reflection
This Sunday is known as Christ the King Sunday and so it's a day which invites us to reflect on the meaning of Jesus Christ as King and on the meaning of the Kingdom of Christ.
Unlike many of the gospel stories today's reading isn't a parable; it's more of an apocalyptic vision – such as we might encounter in the Book of Revelation, or the Book of Daniel.
The idea of people divided with some on the left and some on the right was a common notion amongst both Jews and Gentiles at the time that this vision was written down. It was a way of describing people as being either favoured or un-favoured.
The idea of 'inheriting the kingdom' comes from the ancient traditions surrounding the notion of the 'promised land' and the inheritance of that Promised Land in Jewish thought.
And that lovely phrase, 'from the foundation of the world,' with its image of permanence and strength, reflects the view that all that's needful for the completion of God's plan was created before the world was made; God's will is not, therefore, dependent on the created order.
Matthew presents us with three important ideas. The first is that the basis of any kind of final judgment is our response to the needs of others – not to the special or extra-ordinary needs of others, but our response to their ordinary, everyday needs. The second is that both those who find themselves on the left and those who find themselves on the right – the sheep and the goats – are surprised that they have been seen to serve Christ, or that they have been seen to have failed to serve Christ. Lastly the vision reminds us that genuine and heartfelt care of, and service to, others - offered just because others share our humanity, and not as a way of seeking a route to heaven – is also care of and service to Christ.
So what does Christ the King mean to us today?
Some of you may feel that the concept of human monarchy is outdated.Some of you may be supporters of royalty. Whatever our view on modern monarchy to be a king is to be seen as strong, it's to be seen as someone who's powerful and rich, someone with authority, someone who's in charge and has servants to do their bidding. But to be Christ the King means something very different; it means to be Christ the servant – caring for the poor, for the outcast, for the sick, for the lonely and for the weak. And to be a part of the Kingdom of Christ means to be willing to be a servant with Christ, to acknowledge our vulnerability and our weakness, to reach out and receive love and care from others in their strength and their ability. It means to recognise our own strengths and to reach out and give love and care to others in their weakness and in their vulnerability.
That's really the kingdom of Christ the King; a kingdom which breaks into and enhances human history; a kingdom which leads human history beyond itself. The Book of Revelation calls it the Alpha and the Omega, the beginning and the end. The Kingdom of Christ is the reality of the world from before its creation to its ending.
Affirmation of Faith
We believe in God the Father,
from whom every family
in heaven and on earth is named.
We believe in God the Son,
who lives in our hearts through faith,
and fills us with his love.
We believe in God the Holy Spirit,
who strengthens us
with power from on high.
We believe in one God;
Father, Son and Holy Spirit. Amen.
A time for prayer when you may like to:
give thanks for something good that has happened for you.
pray for someone you know who is in trouble of some sort
pray for your friends and family
remember someone who has died.
The Lord's prayer
Our Father in heaven,
hallowed be your name; your kingdom come;
your will be done, on earth as in heaven.
Give us today our daily bread.
Forgive us our sins
as we forgive those who sin against us.
Lead us not into temptation,
but deliver us from evil.
For the kingdom, the power
and the glory are yours
now and for ever. Amen.
Closing prayer
Loving God, you have set before us a great hope that your kingdom will come on earth, and have taught us to pray for its coming.
Make us ready to thank you for the signs of its dawning, and to pray and work for the perfect day when your will shall be done on earth as it is in heaven.
In the name of Jesus Christ.Amen.
A Blessing
May the blessing of the God of life be ours,
the blessing of the loving Christ be ours,
the blessing of the Holy Spirit be ours,
to cherish us, to help us, to make us holy.
Let us leave this time of worship in peace to love and serve the Lord.
Thanks be to God. Amen