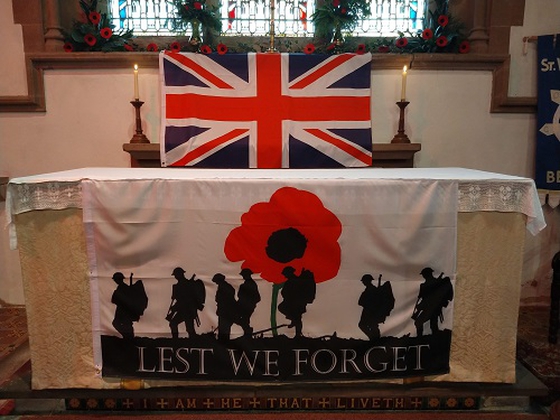 WW1 Exhibition at St Weonard's Church (November 2018)
Created by Gillie and Peter Hallewell, this impressive display pulls together information about local families who lost loved ones in the First World War, as well as commemorating those who gave their lives for our freedom in WW2. There is also a wealth of fascinating information on the how the war was prosecuted, the development of the first tanks, animals used in the war, and posters used to encourage young men to sign up. The exhibition is complemented by beautiful poppy displays around the church.
Please do come and visit during daylight hours. Donations welcome to The Royal British Legion (St Weonards & District Branch) or the church.
Thank you to all our bell-ringers who came to ring the church bells on Remembrance Sunday ... you can listen to the bells here.
Scroll down to see a selection of photos taken on Remembrance Sunday:
Sir Richard Mynors playing the 'Last Post' during the service: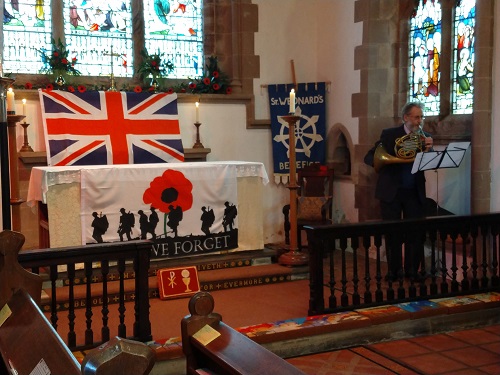 Members of the Royal British Legion (St Weonards & District Branch) follow the standard bearer out at the end of the service: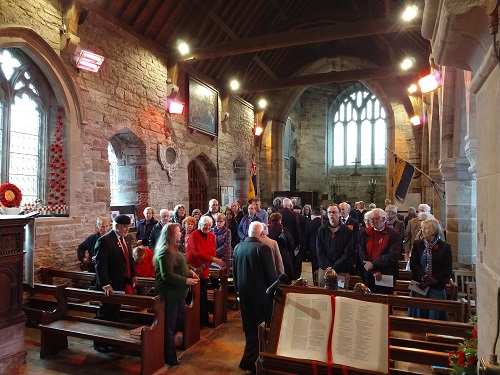 'Weeping Poppies' display by the lectern: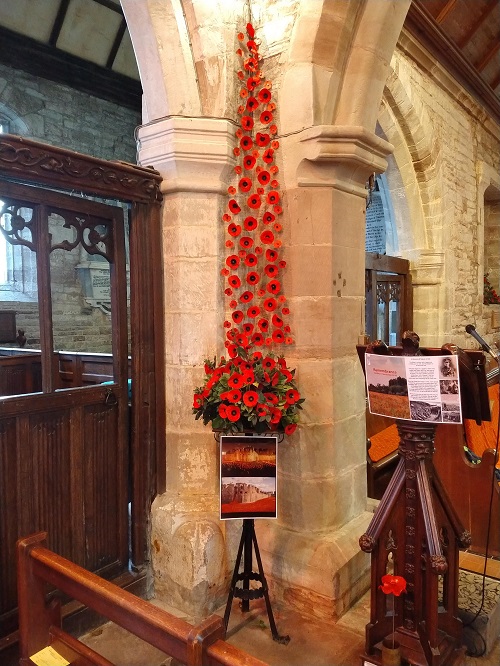 Among the display boards in the north aisle:
'Join the Army' and other posters encouraging young men to enlist to serve the country: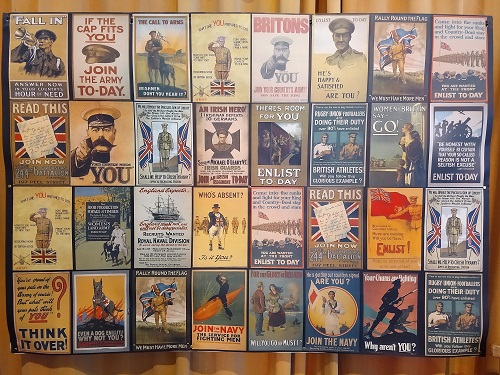 Display boards giving details of some of the local men who gave their lives: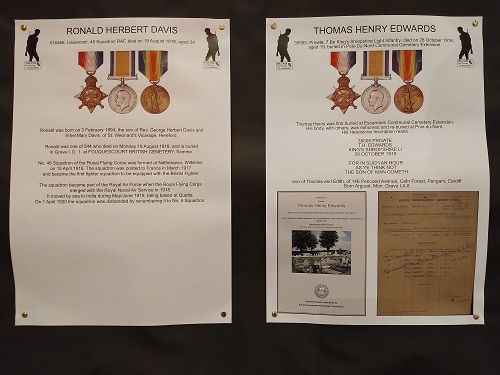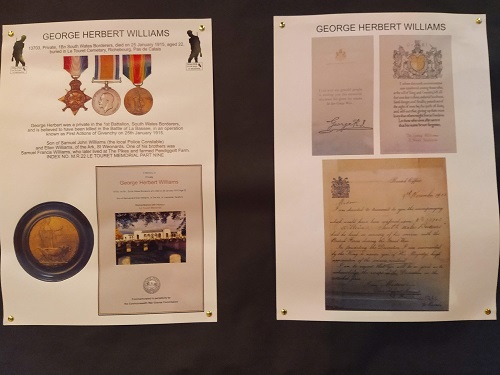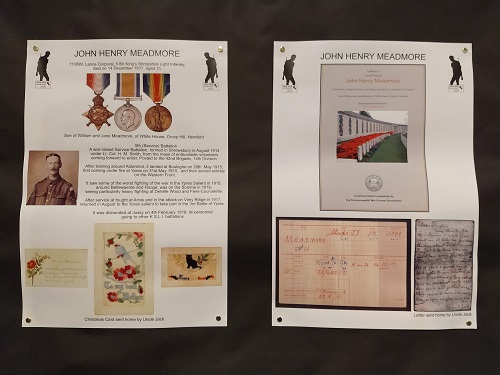 Contributions from St Weonards Primary School and Pre-School: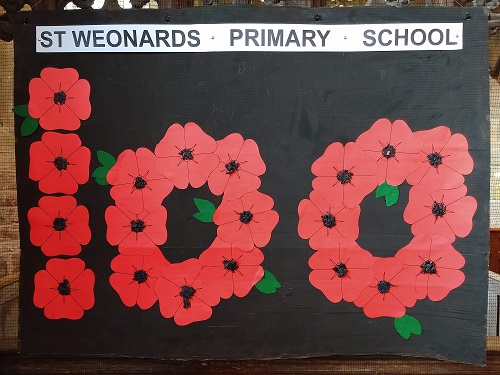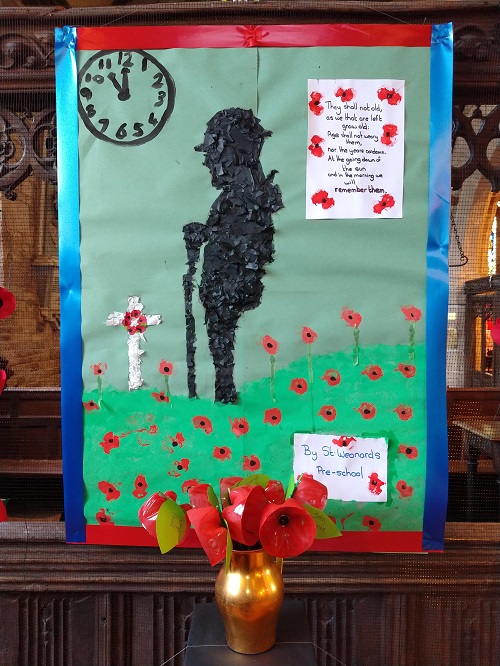 We will remember them!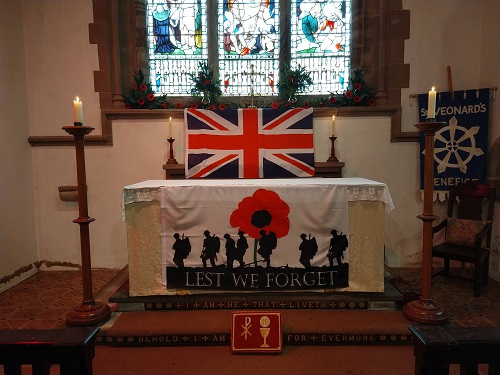 ---