In the St Weonards group of parishes, like many other rural multi-parish benefices, ministry is shared between our vicar, associate minister, lay volunteers, and other retired clergy.
---
Joining in worship at home
We hope that you have found time for worship, prayer and reflection at home wherever you are in St Weonards Benefice in recent weeks. It is good for us to continue to meet 'virtually' as we pray for our world, country and local communities at this unsettling time.
---
Palm Sunday
Why not set aside some time this Palm Sunday to join with others (virtually) around St Weonards Benefice to give thanks, worship and pray? You can download our service of Morning Prayer with readings and reflection.
Sadly, due to the COVID-19 restrictions, we will not be meeting for our annual ecumenical Palm Sunday walk from Broad Oak to Garway, but we hope this picture will remind you of our regular stop at the Methodist Chapel at Broad Oak.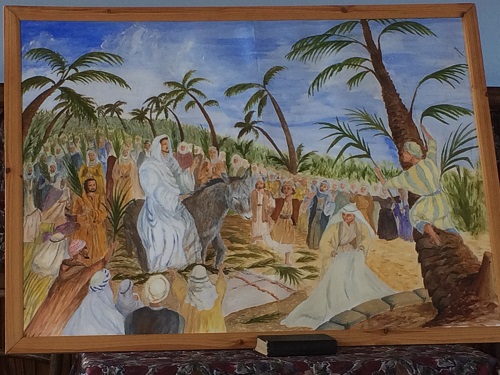 ---
Churches and Chapels Together for Easter Day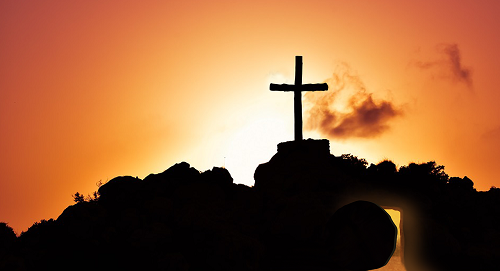 We are working hard on producing a service to celebrate at 11am on Easter Day for everybody, of any denomination or none, to join in with. It will shared on YouTube from around 7 April via this link.
To join in at home, you will need to download this order of service.
You will also need a morsel of bread if you would like to join in with the Communion.
While the pre-recorded service on YouTube will be accessible any time after 7 April, it would be extra special if we could all join in at 11.00am on Easter Day, Sunday 12th April, and know that—widely separated though we are—we are all joining forces to do the same thing.
The service is designed to appeal to children as well as adults.
Revd Dr Frances Phillips
---
For other worship resource ideas, please see the regular updates from the Diocese of Hereford, or visit the Church of England website for more liturgy, prayers and other resources to use during the Coronavirus (COVID-19) outbreak.
---
Planning to visit one of our churches?
You may be aware that from 24 March 2020, all Church of England churches were closed, and regrettably there can be no form of public worship or private prayer in our churches until the COVID-19 restrictions are lifted. We are very sorry that baptism, wedding and funeral services in our churches cannot go ahead until further notice. Only services at gravesides or in a crematorium can take place, under strict conditions.
---
In normal times, you can click on the More Events ... link in the side navigation bar for details of when services are held, and where. Or you can download the current month's service rota which is from this month's Parish News.
During 2020, we are following the 'Year A' Lectionary of Bible readings.
Everyone is very welcome at any of our services.
---