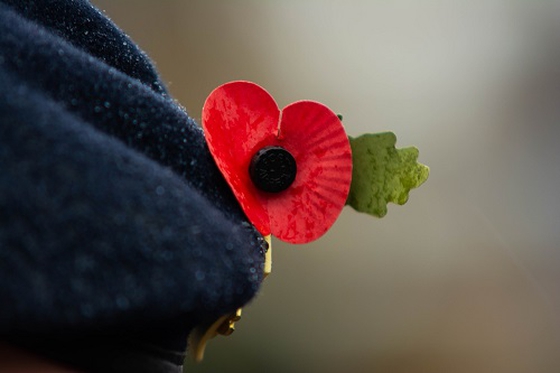 Hi everyone,
As we enter November and the leaves leave the trees, we are called to remember the warmth of summer and the lives of those who have served our country in years past.
Indeed, we seem to find it easier to remember than to change! Have we not learnt any lessons from previous conflicts? OK, so we haven't had a war in mainland Europe for some time, but conflicts regularly appear in our newspapers and on our TV screens. Sights and sounds of artillery, speeding aircraft, bodies and fleeing refugees become a regular sight. Again, we remember the words from the Band-Aid single, "Well, tonight thank God it's them, instead of you".
We are called by God to look for a new world of peace and justice, by remembering we set out on the path, but seem to lose our way. We need to re-think what "peace" means – not just an absence of war, but a promotion of the right relationships between people.
So let's wear our poppies with pride, knowing that we are also supporting those who have survived such conflicts and now need our help, but also not forget that this is just a step along the road. We need to make a difference, say prayers of peace, dis-invest from the arms industry, work for international understanding and make the world a fairer place where all can have life and life in all its fullness.
Mark