Along with churches of all denominations, parishes in the St Weonards group are committed to care for creation as an integral part of loving our neighbours and following God faithfully.
We're delighted that St Weonards gained an Eco Church bronze award in 2020 from Christian conservation charity A Rocha UK. We hope this is just the beginning of our collective journey towards being more effective stewards of God's creation, and that we might tread more lightly on the Earth.
For more information, or if you'd like to help us on our Eco Church journey, please contact St Weonards PCC Treasurer Stephen Herbert. Thank you!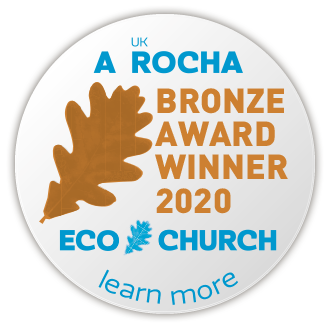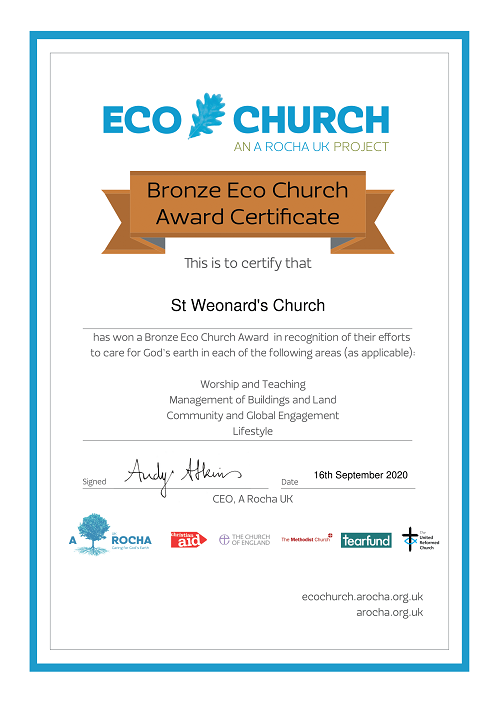 ---